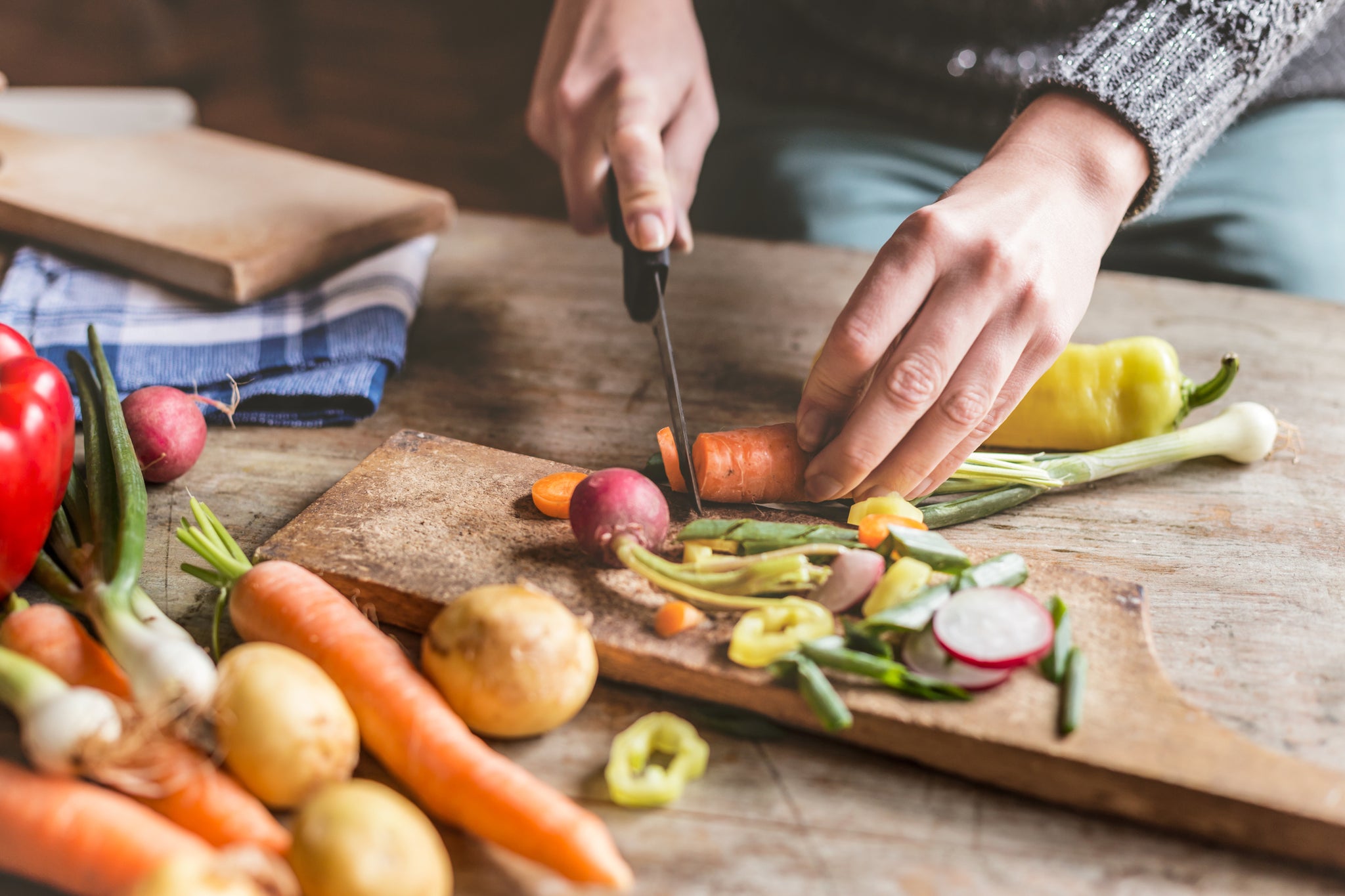 Heart Healthy Meals Under 30 Minutes
Cooking doesn't come easy to some of us, and with busier-than-ever schedules, our time to spend in the kitchen is usually limited. It's often easier to rationalize grabbing a bite to eat on the go rather than prepping and making something ourselves, but most of the time, that's not the healthiest option.
Luckily, there are actually plenty of meals you can throw together in 30 minutes or less, with minimal effort and maximum taste buds approval. All it takes is a little bit of planning (lists at the grocery store are your friends, we promise) and a few minutes of your time to have tasty breakfasts, lunches, and dinners that are practically gourmet and are way easier on your heart, waistline, and wallet.
Of course, the fastest of them all is a protein shake. Using just a blender bottle, your Weider protein powder (which comes in several options and flavors), and water or milk, you can have a quick meal replacement to sip on that will energize and fuel your body for hours. You can also throw it in a blender with some ice, half a banana, three strawberries, and a handful of spinach for a nutritious and filling smoothie.
Read on for three more healthy meals to make in a time-pinch.
Everything But the Kitchen Sink Frittata
(Note: Even though this is an egg dish, leftovers make great lunches and dinners!)
Ingredients:
1 tablespoon olive oil
Any veggies you prefer (We like onion, bell pepper, cherry tomatoes, and mushroom), chopped
Deli turkey, roughly chopped
8 eggs
½ cup of whole milk
Salt and pepper to taste
Directions:
Heat olive oil in a cast iron pan over medium heat. In a bowl, whisk the eggs and milk together. Add veggies and turkey to the pan and cook until veggies are tender (about 8-10 minutes). Pour egg-milk mixture into pan and cover with a lid until the top of the frittata is no longer runny (about 15 minutes). Cut like a pie to serve.
At-home Burrito Bowl
Ingredients:
Quick cook brown rice
Red onion, roughly chopped
Green bell pepper, roughly chopped
Black beans
Baked chicken breast, cut into bite-size pieces
Salsa
Greek yogurt
Directions:
Cook rice according to package. Sauté onion and pepper in a pan over medium heat until tender (about 5-7 minutes). Warm black beans in small pot. To serve, put a half-cup of rice, a small scoop of veggies, a third-cup of black beans, and half a chicken breast in a bowl and top with salsa and Greek yogurt (a great replacement for sour cream!).
Italian Stuffed Peppers
Ingredients:
1 tablespoon olive oil
1 pound ground turkey
1 tablespoon dried oregano
½ teaspoon salt
1 teaspoon black pepper
2 cloves garlic, minced (Buy a jar of minced garlic to save time!)
4 bell peppers, tops cut off and insides hollowed out
1 24-ounce jar marinara sauce
Fresh parsley
Directions:
Preheat oven to 400 degrees. Heat olive oil in pan over medium-high heat. Sauté turkey with spices and garlic until cooked through. Place peppers in a casserole dish to stand upright, and scoop cooked turkey into each pepper. Bake for 15 minutes. Remove from oven; pour sauce over peppers. Bake for another 5 minutes. Serve with fresh parsley on top.