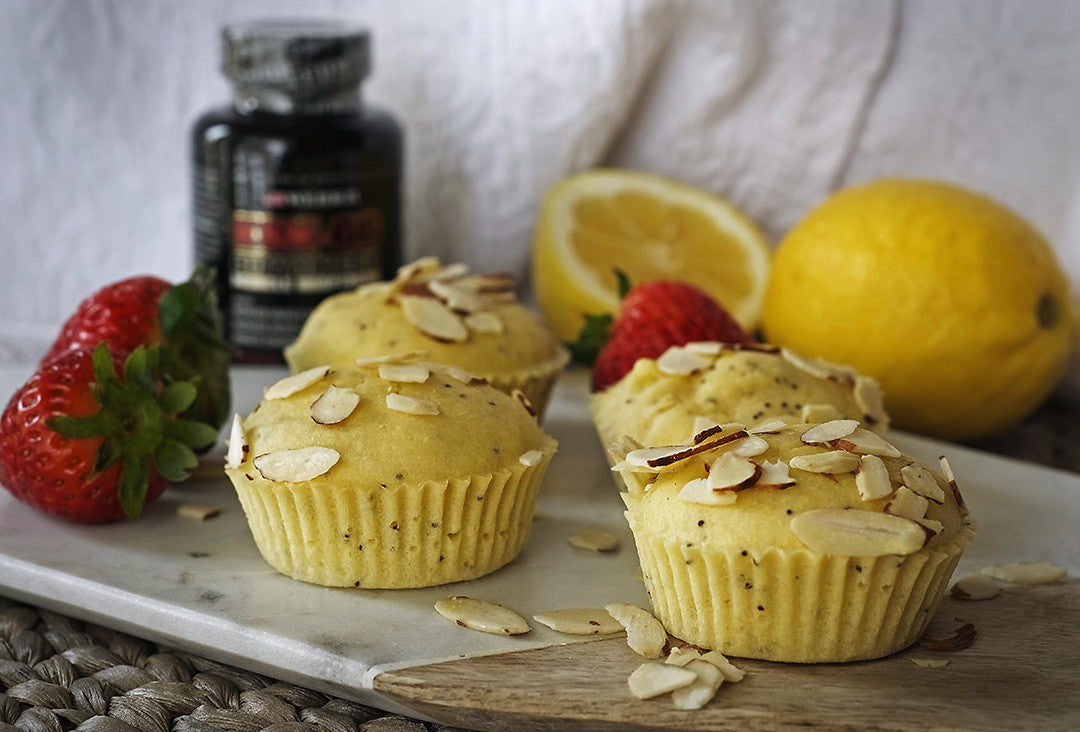 Healthy Lemon Poppy Seed Muffins
Healthy Lemon Poppy Seed Muffins recipe is super moist made with natural ingredients, gluten-free, dairy-free and low-sugar. Ultimate delicious plus healthy recipe for breakfast. Just 86 calories per muffin!
Ingredients:
1 Lemon, small
2 tbsp Almond milk, unsweetened
2 Eggs
2 tbsp Lemon juice, fresh
1/4 cup Almond flour
1 cup Baking flour, gluten-free
1 tsp Baking powder
1/4 cup Cane sugar
2 tsp Poppy seeds
1 tsp Vanilla extract
1/2 cup Butter / dairy-free butter substitute
Preheat oven to 350 degrees F
Prepare muffin pan
In a medium bowl whip butter with hand mixer.
Add sugar and eggs, continue to beat together.
Add baking powder, vanilla extract, lemon juice and zest from small lemon. Combine.
Slowly add baking flour while continuing to beat mixture. Add almond flour and almond milk. Continue to beat mixture until fully combined.
Mix poppy seeds.
Spoon mix into each cupcake liner.
Bake for 8 - 10 minutes.