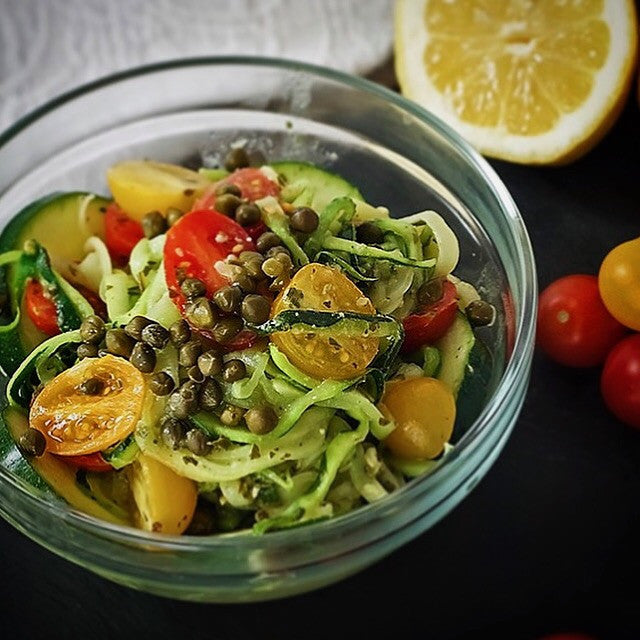 Tasty Zucchini Noodle Veggie Pasta
We are loving our veggie noodler lately! It is so easy to use! Found it on Amazon for less than $10 dollars. 
Ingredients:
-1 large Zucchini
-Grape Tomatoes
-Capers
-Fresh Basil for pesto
-Olive Oil for pesto
-Pine Nuts
-Fresh Squeezed Lemon
When making noddles, be sure to squeeze out excess water with a towel. Mix all together and serve cool!