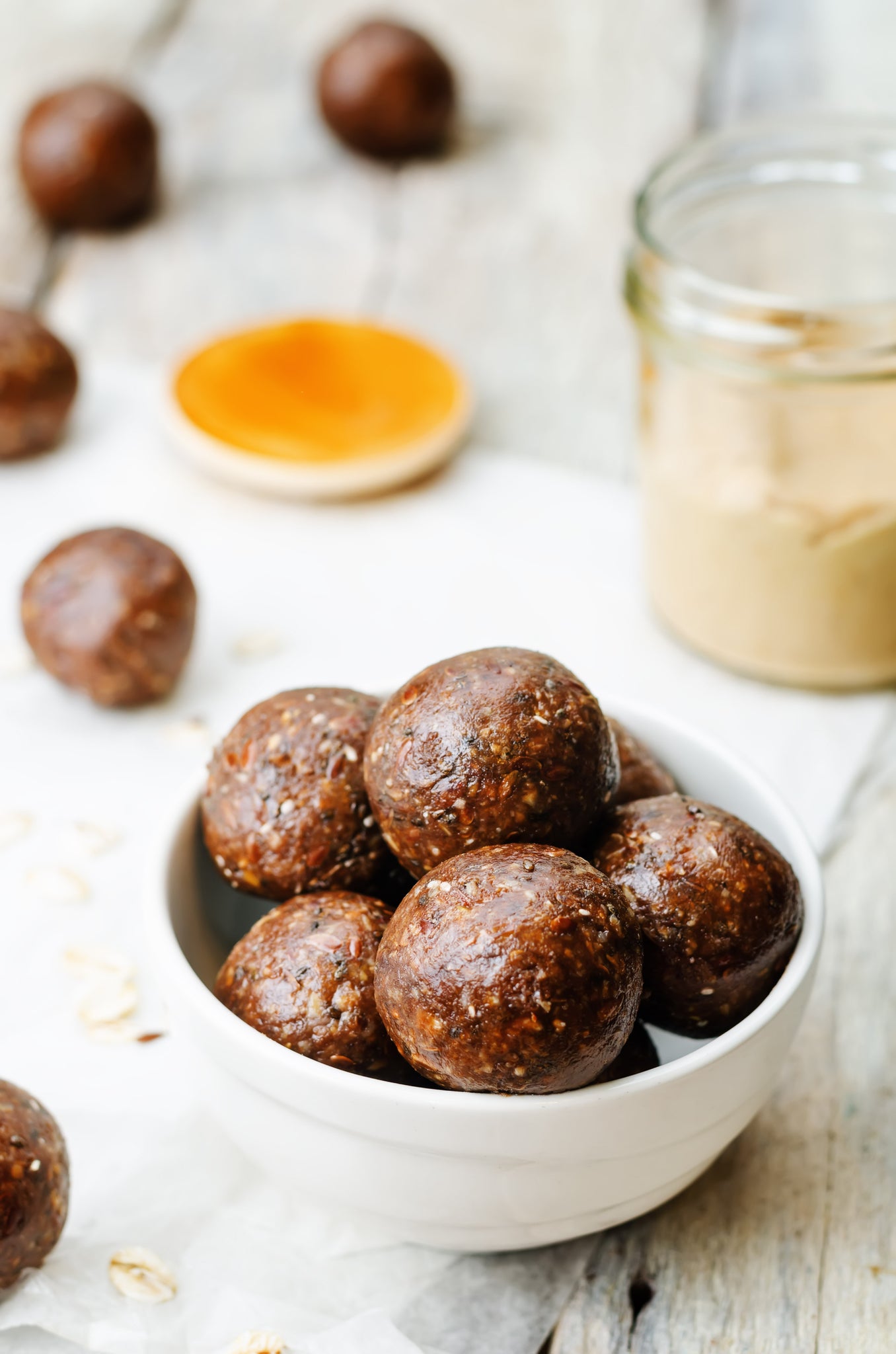 Pre-Workout Peanut Butter Protein Bites
In the midst of juggling our busy schedules, it can be challenging to find the energy and willpower to head to your workout can be a challenge, especially if you're fighting off hunger pangs or feel like you're running on low fuel. However, what you eat before a workout is important as it provides the nutrients your body needs to support lasting energy.
The most optimal pre-workout snack should contain quality carbs, preferably a slow-release whole grain to fuel your entire workout and lean protein. Lean protein is crucial because it nourishes your muscles with amino acids which are essential for repair and recovery.
So, what is the perfect pre-workout snack? Enter, Peanut Butter Protein Bites.
Small, but mighty, these bite-sized peanut butter protein bites are super easy to make and are packed with all the essential nutrients you need. Depending on your taste preferences, feel free to mix and match with your favorite ingredients, but we wanted to share our favorite foolproof recipe below. We like this recipe because it's loaded with nutritious ingredients like flaxseed, chia seeds, coconut, oats & more! Plus we've included our very own Weider Whey All Day Protein powder which stimulates muscle protein synthesis, development, and recovery so you can perform your best during your favorite workout.
The best part? They only take 5 minutes to make!
Ingredients
½ cup your favorite nut butter (we love all natural almond butter)
¼ cup honey
1 teaspoon vanilla extract
⅓ cup Weider Whey All Day Protein
⅓ cup flaxseed meal
⅓ cup unsweetened shredded coconut
½ cup rolled oats
1 tablespoon chia seeds
Directions:
Combine peanut butter, honey and vanilla extract until well mixed. Add in Weider Whey All Day Protein, coconut, oats and chia seeds. Continue to mix until combined and sticky enough that you can start to form into balls. If the ingredients are not sticking together easily, add in a little more honey or nut butter.
The batter will yield about 12 balls. Once finished, place in an airtight container and store in the fridge to cool. Enjoy for up to a week or store in the freezer for up to a month.